My atom address :cosmos19ysz49pagau0mlykjzceeg9gpv9es3quewnq4p
① First of all, I confirmed that I have 208 airdrops.
② Then I transferred 0.000001 ATOM as required with the wallet address of the pledged ATOM, but I forgot my notes.
③Later, I used my keplr wallet to transfer money as required and noted the ETH address.
(my keplr address:cosmos1vxykcs9pyjkrnlv9vc4kaf4s6snprrsk8skzdl)
(My ETH address: 0x3566ab5289cf2054cd1cd6fd064d7771a09d163b)
④Finally, remind me of this, how to deal with it?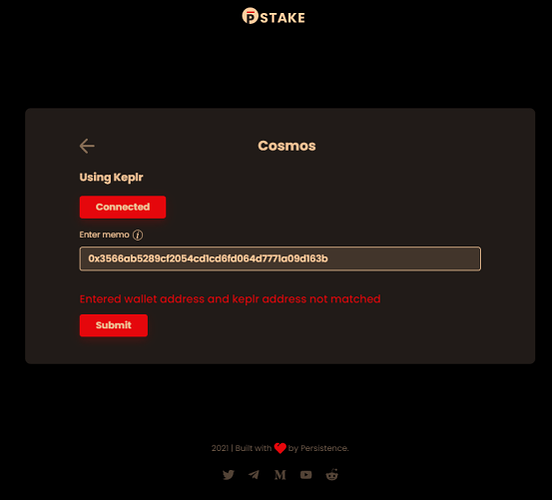 That's all ,thanks for listening,I hope to get a reasonable solution. I would like to express my sincere respect for the project.